Laptop and Desktop PC for Rent
Laptop and Desktop PC Rental services are usually rented for the purpose of new registration, event, training, education, marketing and road show. However, our services are getting popular nowadays for businesses, colleges, schools and entertainment sectors as well.
We are providing laptop and desktop PC from the latest brand name equipment including Acer, Dell, HP and Lenovo. If you need laptop or desktops for any of these types of projects or just need to rent a computer for daily, weekly or monthly, kindly contact us today. We've got everything you'll need to make your next project a success and you'll find our affordables prices.
From RM60
Our comprehensive products are made available customers both on short and long terms. Please contact us for further details.
* Subject to terms & conditions
Save the hassle of preparing your event's equipments and let us do it for you! Our services are made available for short term and long term periods, which can be rent in daily, weekly or monthly basis.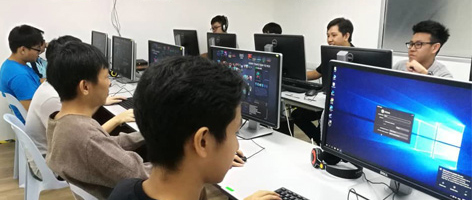 Contact Us for Enquiries
ITPA, 5-5-37, The Promenade, Persiaran Mahsuri, Bandar Bayan Lepas, 11900 Bayan Lepas, Penang, Malaysia.